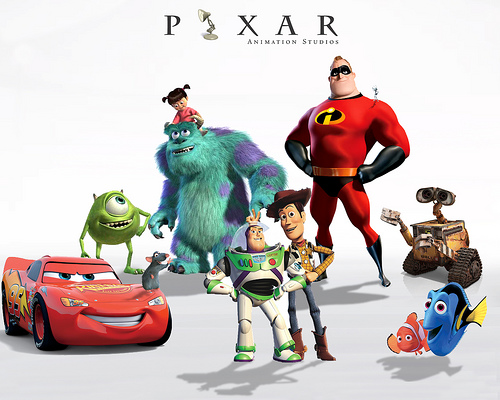 Disney's Pixar have announced they will not be releasing any new films until 2015, pushing back any and every movie scheduled for release next year. This will be the longest hiatus the company have taken since 2003, after an 18 month split between much loved Finding Nemo and The Incredibles.
"The Good Dinosaur", which was booked for May 2014 will be pushed back to 5 November, 2015 and the sequel to Finding Nemo "Finding Dory", has also been delayed. It is now scheduled for Summer 2016 rather than in late 2015. 5 months before the release of The Good Dinosaur is due is Inside Out, a story about the mind of a little girl. Pixar's President Ed Catmull has spoken out on the decision to delay these films saying and why:
"Nobody ever remembers the fact that you slipped a film, but they will remember a bad film," 
"Our conclusion was that we were going to give the [dinosaur] film some more time."
Last month, it was confirmed Toy story animator and original director of The Good Dinosaur Bob Peterson will no longer contribute to the making of the movie and a replacement is yet to be appointed.
The writer of Finding Dory Andrew Stanton has also had his say on their decision to push back the film saying the film's budget and the lack of time and available staff is draining all the resources of they have.
"We can't have the amount of labour it takes to do these movies at the same time because it becomes unsustainable economically"
Disney's Pirates of The Caribbean: Dead Men Tell No Tales is also set to suffer delay setbacks as fans eagerly await the next chapter of the spectacular Pirates of The Caribbean series. This also follows the recent confirmation that Jurassic Park 4, Jurassic World will be pushed back a year after its original release date.