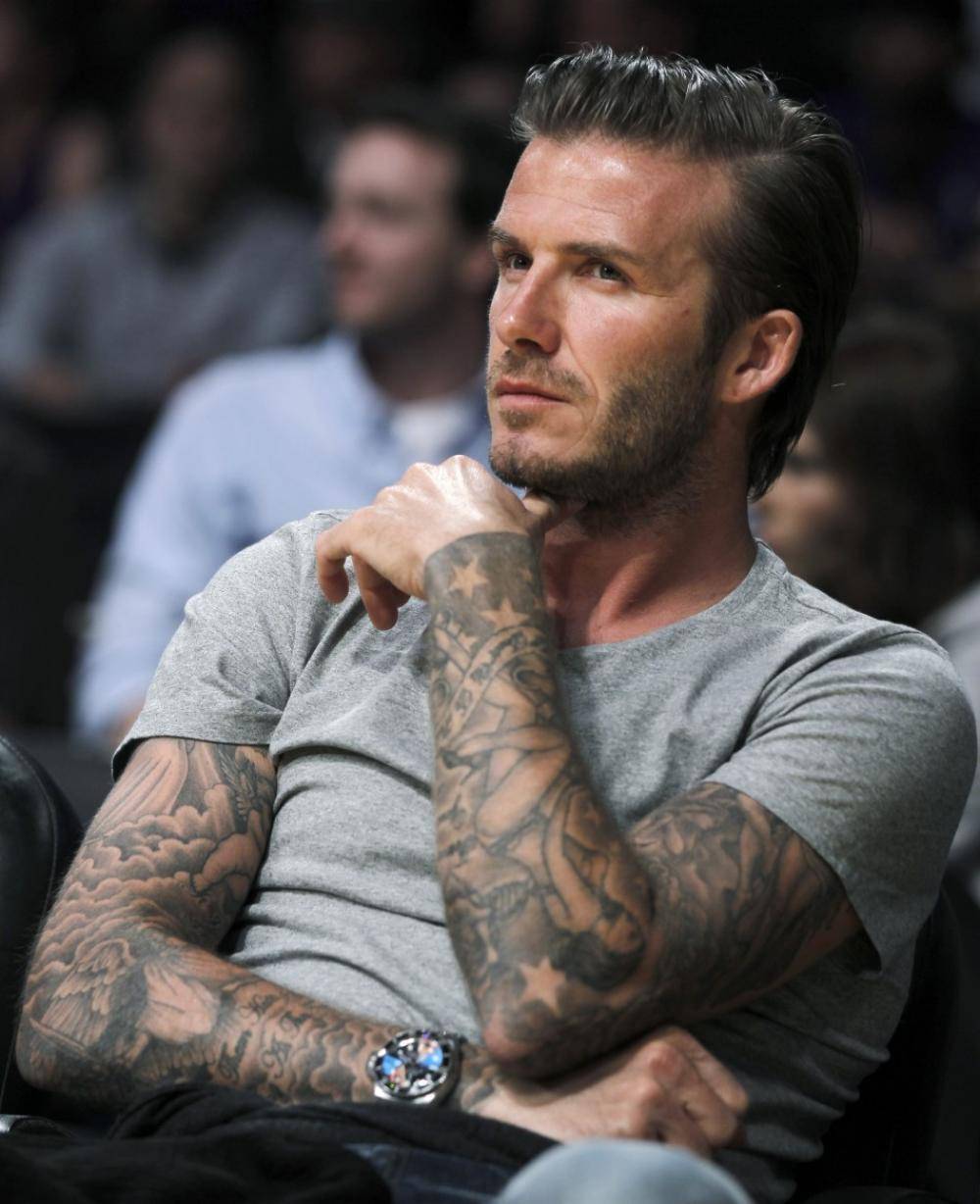 Retired football legend David Beckham is set to feature in The Man From U.N.C.L.E. The former England captain had been widely expected to go into acting following his retirement from football this year and will make his Hollywood onscreen debut. He will join Hugh Grant, Henry Cavill and Armie Hammer as a member of the cast. 
The movie will be directed by the former husband of Madonna, Guy Ritchie. It was reported Ritchie was very happy to have had signed Beckham up to a role in the film. A source close to Ritchie said to The Mirror:
"Guy Ritchie was delighted to get to Becks first. Matthew Vaughan thought he would be the one to sign him and give him his debut"
Beckham was reportedly set to debut in Matthew Vaughn's movie The Secret Service.
"There are rumors that David will do The Secret Service at a later date too though.
"While David had spent nearly 20 years in front if cameras, this is the first time he has acted. Brooklyn went with him for a bit of moral support."
The 38 year old had short cameo appearances in Goal, Goal II – Living The Dream and Bend it Like Beckham. Some time ago when Beckham moved to California, he dismissed reports suggesting he may go into acting once his career had finished, claiming he was "too stiff". However, It seems as though Becks is ready to take the next step of his career and jump into the film industry.
The film is based on a former television show that appeared in the 1960's with the same title name. Set during the Cold War, a CIA and KGB agent must set aside their differences in order to stop a secret criminal organisation, who are set on destroying the balance of power by using modern technology and nuclear weapons. The release date of the film is yet to be confirmed and will be distributed by Warner Bros.